A Beginners Guide to Dental Care Marketing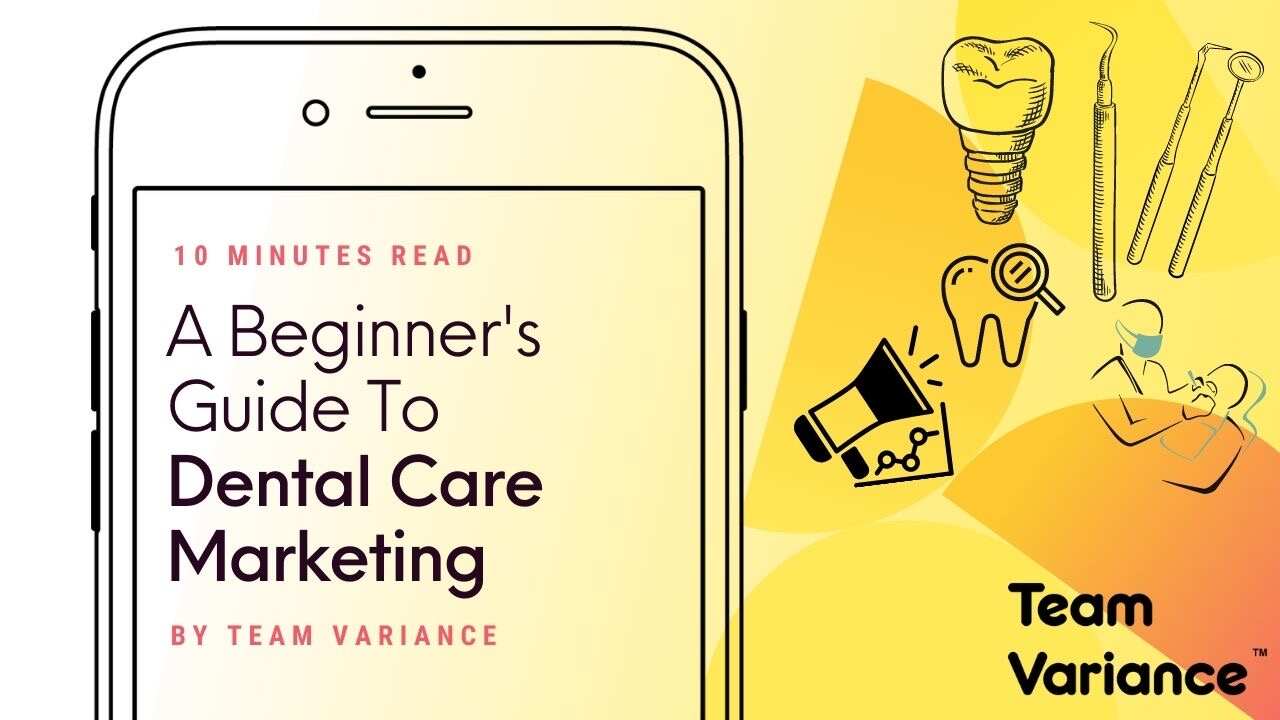 For dental practice success, successful dental clinic digital marketing is essential. It opens the door to potential customers, allows you to attract patients, and improves your appreciation of practice. Moreover, as opposed to the fire-and-forget approach of conventional marketing materials, such as direct mail postcards and print advertising, internet marketing enables you to use sophisticated targeting with your customers.
Dental marketing is the process of using helpful content to draw users to the site, establish relationships with them, and enable them to convert, such as blog posts and videos. Since it needs a lot more planning, keyword analysis, and high-quality work, it is different from "just blogging."
The best dental marketing companies can provide you with the strategies and campaigns essential in gaining new prospective patients for the clinic. You need to take some precautions before you spend hundreds or thousands of dollars on a comprehensive dental digital marketing strategy. These measures will help you decide where your dental practice is, who you're approaching, and more.
Steps to Take Before Starting a Digital Marketing Campaign
Brand Identification
There must be something in a business that makes it unique. Consider how you want to be recognized and describe your practice brand. Are you going to be the practice renowned for being thought leaders of dentistry? Or do you want to be recognized as the dental office of patients that goes beyond and beyond, holding fun activities and fostering relationship building?
Defining the brand will help you decide what kind of audience to look after, what sorts of content you're going to want to start making, and which rivals to pursue more closely.
Understanding Target Audience
You've probably got a solid picture of the target audience. These are usually the patients for whom you operate and treat every single day. However, in certain situations, you can not draw the kinds of patients you wish to serve. Consider who these ideal patients are.
When your target demographic has been established, understand their questions, desires, and everyday needs for dental care. Then explore ways that you can better access them online. What are social networks used by them? What sorts of content on the internet do they most definitely read and share?
Beyond this, you must do comprehensive audience testing to assess if you are losing out on additional target segments. Some apps can help you with this, so you can check rival pages and social media profiles and see who they are engaging with and what they are sharing if you want to keep it cheaper (or accessible). You may also look at dentistry or dental health-related sites and social media groups and see what sorts of questions are being posed and by what kinds of people.
Understand Digital Marketing Language
In the modern marketing era, acronyms are rampant. Not just this, there are various words across conventional and contemporary marketing that have several interpretations.
Check all of the ample resources for internet marketing to see what kind of vocabulary is being used. To appropriately talk to communications firms, internal marketers, and other partners you seek, master the words inside and out.
Competitor Research
It's also said that the best kind of flattery is imitation. In digital marketing, this remains true. Look at what is being achieved by your opponents. Examine what types of content they make, what their social media is used for, how they communicate with patients, and so on. You can adapt many of their tactics to your own experience and brand, even if you don't want to steal their plans.
Plan and Set Goals
It is time to create a strategy and set reasonable targets and marketing goals for your brand established, the audience identified, vocabulary learned, and competitors studied.
Look at the entirety of your practice and ask yourself which measures and priorities are most important to you. Do you want to concentrate on recruiting new customers, keeping existing patients, or both in your online dental marketing services? Will you want to focus your initiative on thought leadership and press the market for more recognition?
Before you launch a campaign, identifying your targets would mean you have suitable activities in place and don't spend any resources or funds.
Related: Importance of Social Media Marketing in Dental Practice
Essential Components of Dental Marketing Solutions
Optimized Website
It's not enough for your dental practice to have a website; you need a well-optimized, mobile-friendly, and fast website. All of these things will give Google the proper signs and help guarantee that your website is not penalized or deprioritized. This would also improve the chances of a pleasant experience for users to your site.
Online Presence
By improving your online presence, be sure that potential patients will reach you. There are several ways online to connect with customers, in addition to your social media accounts and your clinic page.
You can also improve your online visibility by checking for online publications for guest blogging opportunities, publishing your material, and producing content that focuses on social media.
Quality Content
Speaking of content and your online presence, it is crucial for your online efforts to publish high-quality, original content regularly. Not only can it materially assist with your online presence, but it also serves to rate your website with helpful keywords.
Local SEO
In that you're concentrating on your immediate environment, local SEO is different from general SEO. This includes using such terms on your website, ensuring that your Google company page is checked and that all relevant directories are entered on your website.