Importance of Content Marketing For The Growth Of Your Startup
From figuring out a target audience to finding clients, content marketing can fetch you unbelievable results.
Wondering what's the best marketing strategy to focus on? Well, there are quite a few in the online space, and content marketing is one of the most trusted strategies that many startups, as well as bigger organizations, swear by, for the growth of the company. As per the survey conducted by WP Curve, 89 % of startups use content marketing to achieve growth.
Though the majority of companies are following this tried and tested strategy, the desired results can only be achieved when it is done right. Content marketing has the ability to attract a large volume of traffic to the website and build a certain reputation online, as well as help you establish yourself in multiple ways.
It Gives You A Unique Voice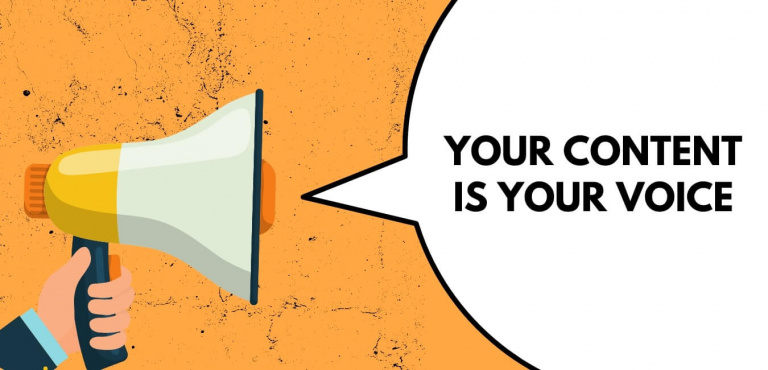 Putting out content doesn't only help you share information about your brand but also create your presence in the public domain with a unique voice. The content you put out is exactly what you will be known for amongst your audience, so be careful with what you want to convey.
If your content is smart, helpful, you are easily able to communicate your points to the audience and somehow able to influence them, they would love to hear from you again. This way your brand voice creates a space for your brand in the minds of people.
Helps In Figuring Out Other Strategies
Content paves the path for many online strategies. A great piece of content can help you convince people to sign up for your newsletters. Also, your SEO strategy needs the support of a well-written piece of content to boost your SEO as well as draw large traffic.
Your content from blogs is also a great option to put out on social media. This strategy does not only allow you to keep your social media running but also promote your blog. With influencer marketing ruling the internet, you can mention them in your content to develop contacts as well as get some more traction.
Staying Relevant With The Right Choice Of Content
Whereas choosing topics that are in trend draws you traffic for as long as the trend lasts, it doesn't fetch you long-term benefits. In order to attract traffic for a long period, you need to choose topics that are not time-bound and your target audience will have queries in years to come.
Identify the questions and problems your clients will have irrespective of the time and year even if it means you have to make some updates to the content every couple of years with the evolving technology.
Great Return On Investment (ROI)
If your question is what is the ROI a business can expect by opting for a content marketing strategy then you have the right question. Content marketing has not only gone ahead of traditional marketing but also pulls visitors to the website and generates leads. Once the website traffic increases, conversion happens and those turn into leads.
If a visitor is choosing to revisit your website, it means you have already convinced him/her through your content as well as offering something s/he is interested in. It can be a stat or free initial assistance or material to learn from. Remember, your visitors are your leads which are also your potential customers. So, consistency in engagement is the only key to ROI.
Cost-effective Strategy
As per CMI, content marketing generates leads over three times than traditional advertising methods. In addition, you spend 62% less money for a better result. We think this is reason enough for small businesses to be sold for the idea of content marketing.
If you are looking for results in a limited time period with less expenditure, this is the best option provided you are consistent or have hired an agency under your budget that does know its job well.
To convince you further, the Social Media Examiner report suggests that over 81% of marketers experienced an increase in website traffic with a weekly investment of six hours into social media content development. It does take a bit of time to top the google ranking and if your content is good, it will reach there.

Helps You Identify Your Target Audience
The greatest advantage that comes with content marketing is that it helps you track and identify your consumer base easily. With data and analytics, who is consuming your content and who you are interacting with is made easier which helps you strategize your content better for the future.
It helps you develop your target audience and buyer personas and also the data helps you understand how your visitors are converting. Be it social media posts, blogs, videos, e-books, or white papers, how they are engaging with each of them and what they are engaging most with tells you who your audience is and how they think. In short, you identify, engage and convert through content.
Amplify The Reach Of Your Content Through The Audience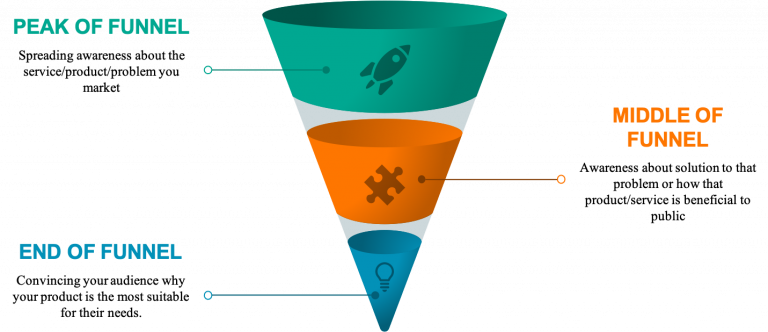 Once you identify your target audience and their needs, create content based on it. Your audience is your assets and they help you market your brand by sharing your content on their social media platforms and in their circle. When your visitor shares content on social media, the viewership amplifies as it is the most common platform for the audience to consume valuable content.
When people start sharing your content, you build your brand reputation and stand out as a subject expert. Today, social media is the best way to reach your potential consumers and your existing consumers can help you with that.
As you delve deep, you will realize there is more to content marketing. With new platforms and technology being introduced almost every quarter, the possibilities to leverage your business through content marketing increase. In short, if done right, content marketing can give you fruitful results with very little investment compared to traditional marketing approaches. It fetches results in ways you never thought it would.