Case Study
Conceptualised viral campaign for Stay Uncle, known for hotels for couples
20
Million Reach
15000
Conversations
About
Stay Uncle
Stay Uncle Founder, Sanchit Sethi had launched a hotel booking portal with a plan to offer bookings to short stay travellers, but surprisingly, nearly all requests for reservations came from couples. So he tweaked the model to target couples. Stay Uncle became the 'first-of-its-kind' portal that allowed unmarried couples to book hotels for 12 hours, without being subjected to unnecessary scrutiny and societal judgments
Challenge
To establish as Industry Leader
In 2018, when the Supreme Court of India legalized homosexuality and gave a judgment in favour of the LGBTQ community, the country was not ready for it. Stay Uncle wanted to break the stereotype and support the LGBTQ community to overcome social stigma and live like other couples. There was a need for an out of the box ideation, not only to get the point across but spark a LGBTQ friendly movement in the hotel fraternity.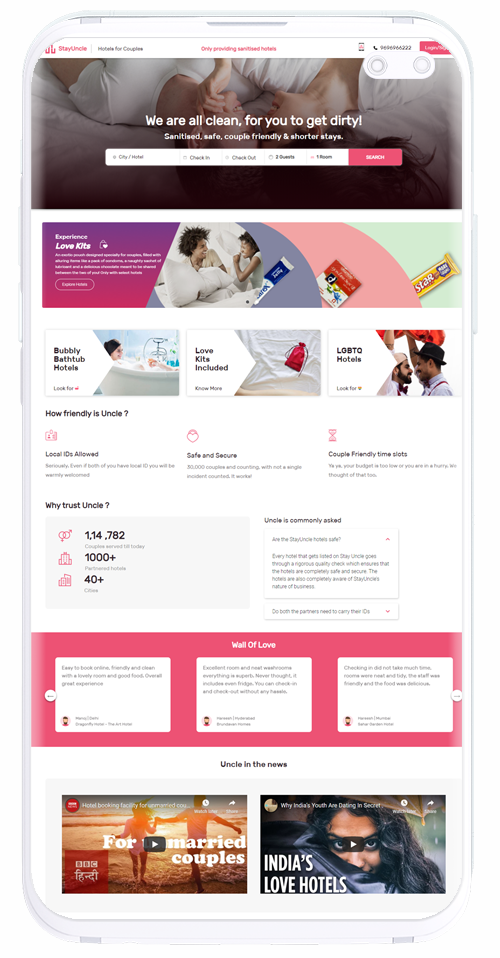 Solutions:
How we solved it ?
In September 2018, we created a campaign for Stay Uncle with the core idea to spread awareness about the problems the LGBT community face while booking rooms in hotels. We crafted a few sketches with a simple but strong message and finalized one storyline and shot a video in just 15 days.
Path breaking Reach:
To establish as Industry Leader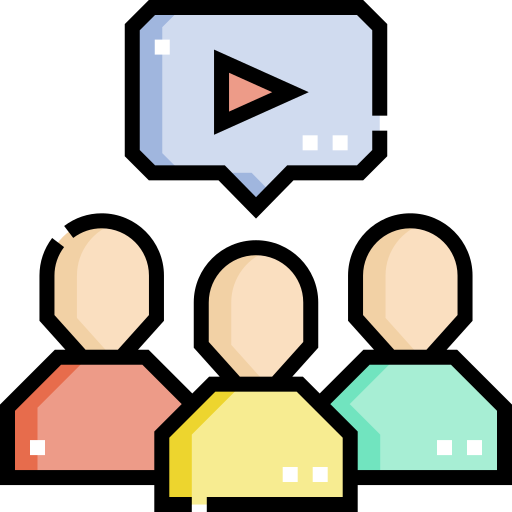 The video went Viral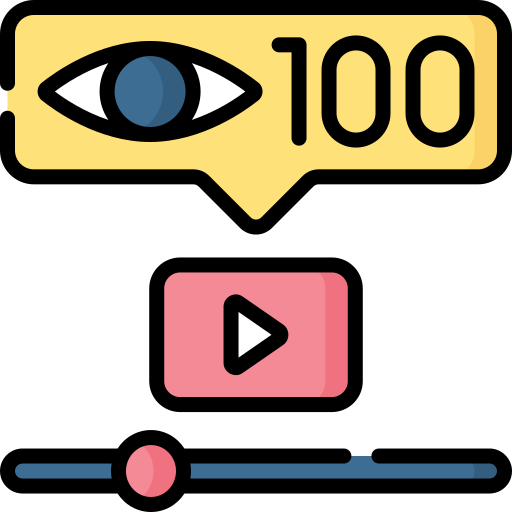 4.5 Lakh video views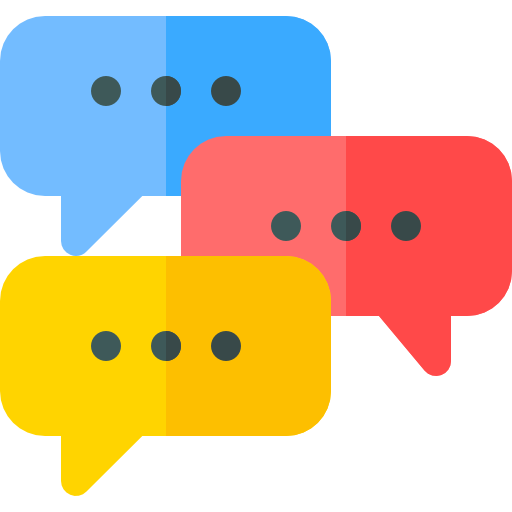 Thousands of comments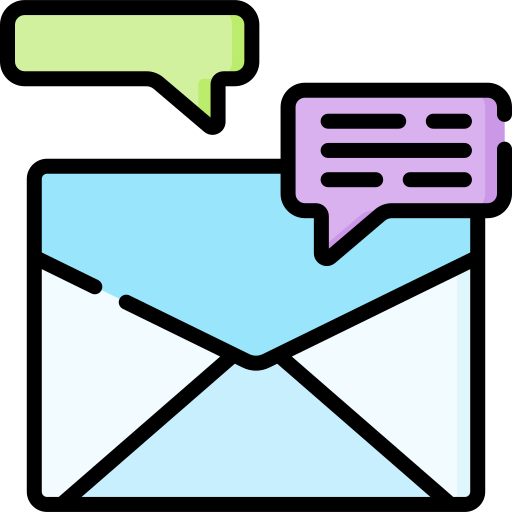 Countless emails
The entire campaign went viral on Twitter and saw over 15,000 conversations floating with a reach of over 20 Million
People from the LGBTQ community shared their gratitude in large number's to speak about their issues.
This campaign spiked sales and brought profitable growth for the company. The campaign was covered by many news and digital agencies.
Check out coverage and references on the links provided below.
Social Impact:
To establish as Industry Leader
Stay Uncle featured a pride flag or a pride heart (like on Stay Uncle's website) against the hotels that claim to be LGBTQ friendly. It was a real win for the community by seeing spaces becoming more inclusive. It also shifts the burden from the idea that only through a cultural change that the queer community can reclaim their space in society. When queer friendly hotels emerge in public spaces to promise an inclusive stay experience, the tedious task of messaging hotel staff to check if they are LGBTQ friendly will die its own death.
Loved it? Get this in your inbox.
See how companies just like yours are growing with Team Variance